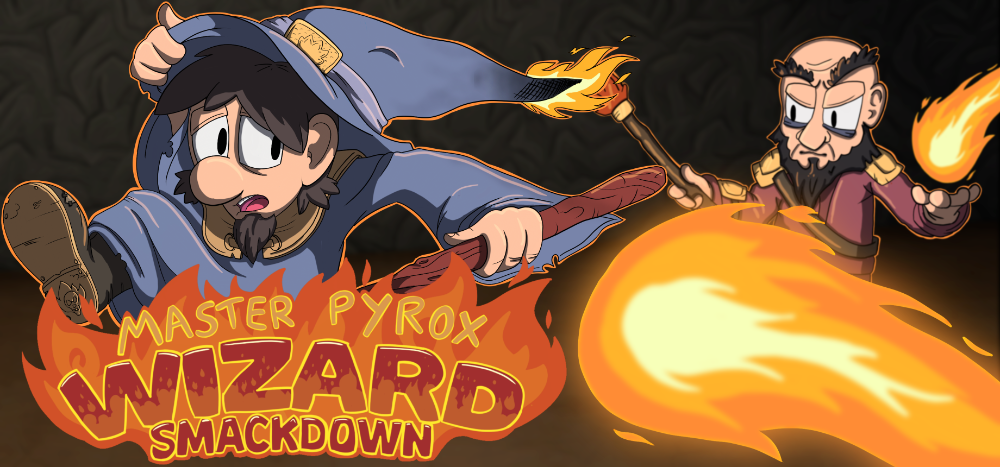 Master Pyrox Wizard Smackdown
Master Pyrox 1.3.0 released!
---
Greetings, fellow Pyromancers!
We have a big new update for you, including new features, improvements to the multiplayer game, performance improvements and bugfixes. Here's a list of the most important changes:

Features:
UPnP support: Will take care of port mapping and make establishing a network connection much easier.
A new chat window for the network lobby.
A new"Trophies" window that displays your achievements.
Vibration feedback for gamepads that support it.
Improvements:

Updated the design of some arenas, including colours and lights.
Optimised textures, materials and effects for better performance.
Fixed occasional stuttering when new objects appear on the screen.
Updated to Godot Engine 3.1.
Bugfixes:
Attacking a wizard who is casting a spell.
Master Pyrox using teleporters.
Master Pyrox using the shield power up.
Fixed a few glitches and clipping errors.
Files
Master Pyrox for Windows
89 MB
Version 1.3.0
Mar 25, 2019
Master Pyrox for Linux
106 MB
Version 1.3.0
Mar 25, 2019
Get Master Pyrox Wizard Smackdown